Top 10 Black Organizations to Donate & Support for Black Business Owners
Posted by AFRO CHUCKS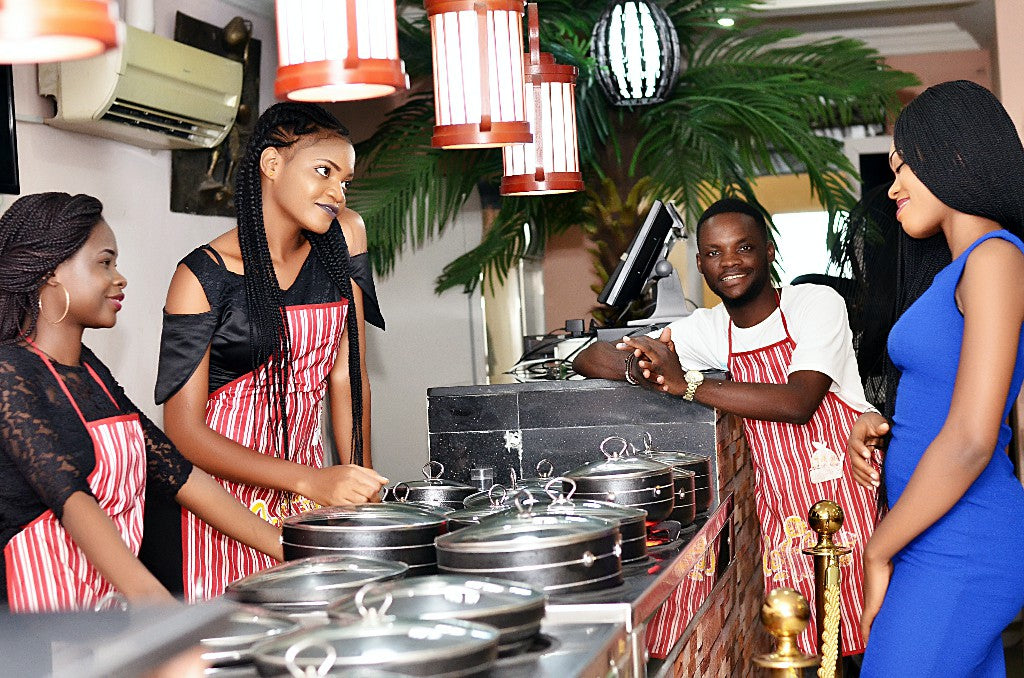 Supporting the Black community and the Black Lives Matter movement goes far beyond posting a black square on social media for 24 hours with a #blackout caption to fight inequality. Those who are truly invested in supporting the black community will support the black dollar and donate to organizations that are benefitting the Black community. Don't know where to start? Our Afro Chucks team created a list of 10 organizations making an impact. Check them out.
MBDA is a U.S. Department of Commerce agency that promotes the growth of minority-owned businesses. They are  mobilizing and advancing public and private sector programs, policy, and research. It features programs like Millennial Entrepreneurs Redefined https://www.mbda.gov/calendar/millennial-entrepreneurs-redefined focused on young aspiring business owners. 
This organization has a vision to build a financially inclusive world with access to economic opportunity for all. They want to give people the financial tools they need to improve their lives . They are focused on assisting small businesses, and communities grow and thrive.
Minnesota's Capitol Pathways is focused on teaching youth about state government. It's a paid spring internship program for college students of Color. It provides legislative and professional development training with organizations doing work at or around the Capitol during the legislative session. The program has a long-term goal of making the Minnesota state government more representative of its diverse communities.
The National Black MBA Association says its members are leading in the creation of educational, wealth building, and growth opportunities for those historically underrepresented throughout their careers as students, entrepreneurs and professionals.
5. National Minority Supplier Development Council (https://nmsdc.org/)
The National Minority Supplier Development Council is helping people expand their business network. The organization advances business opportunities for certified minority business enterprises and connects them to corporate members.
The Black Business Association says it is committed to ensuring that African American and other diverse business owners benefit from its advocacy efforts. They aim to impact, improve and implement policy that improves access to contracting and procurement opportunities with the public and private sector, in addition to providing access to financial resources.
BWE is helping black women get big contacts. BWE says its mission is to identify and remove the barriers that impede the success of black women business owners from participating in government and private sector procurement. They aim to promote equal access to capital, educate, advocate, reverse industry trends that foster business failure among black women business owners, serve as a referral resource, and serve as a clearing house for all information related to businesses owned by black women.
MWBE Enterprises, Inc. (MWBE) is helping women get business certifications. The organization provides expert consultation to minority and women-owned business owners seeking MBE, WBE, DBE, 8(a) and WOSB business certification. The organization also provides services to previously declined applicants and U.S. corporations seeking to do business with certified companies. The organization also partners with accountants and attorneys with clients seeking minority and women-owned business certification.
The Department's Disadvantaged Business Enterprise (DBE) program is focused on helping black contractors get a fair shot in the transportation contracting markets. The program is designed to remedy ongoing discrimination and the continuing effects of past discrimination in federally-assisted highway, transit, airport, and highway safety financial assistance transportation contracting markets nationwide.
10. Houston Area Urban League Young Professionals (https://haulyp.org/)
HAULYP is focused on Houston's black youth. The organization says it's mission is to create a positive impact in the local Houston community through service and advocacy. They give the youth the tools to grow professionally and personally by enriching seminars, forums, and national conferences.