Social Media's Top 10 Black Artists to Follow
Posted by AFRO CHUCKS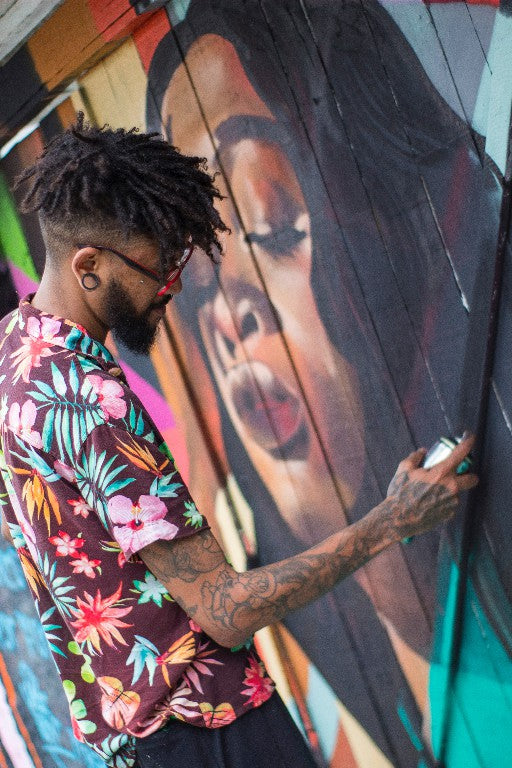 Looking for your next commissioned painting? Looking for some amazing murals?  Looking for some amazing black artists to share and support? The Afro Chucks team put together a list of these 10 talented people that you've got to check out.  
Jessica Coppet's art makes you do a double take. This french illustrator is based in Melbourne. Her pieces jump off of the canvass.
Ayogu Kingsley's art makes you feel and think. This artist says he signifies the  cross-examination of emotions, structures, systems, and general concepts collected within society in his art.
Isimi Taiwo is a talented illustrator. This artist has some incredible drawn portraits of notable people as well as everyday people and every day scenarios
Fatola Israel Heavenly creates lifelike pencil art. This artist says he iIllustrating experiences with a greater honesty of realism.
Thomas Evans is a Denver based artist. He takes his work to the streets with beautiful, colorful murals.
James Preston describes himself as a nomad, renaissance man, and visual artist. The bearded artist has a profile filled with painted portraits of notable figures like Nina Simone.
"C-Ray" Chris Rayson is a Dallas based Visual Artist . He says he is here to inspire & use art as his voice.
Roderrick Davis is a southeast Georgia based artist. Many of his paintings give off that good feeling of black love.
Dominic Porter is a self taught illustrator from Detroit. His hand drawn work pops off the page and at times has an anime style feel.
Jamaal Durr is an Ohio based artist. His work with portraits, paintings and murals depict people and youth culture.
Show some love and support! Stay Inspired