Top 7 Things You Can Do to Support the Black Lives Matter Movement
Posted by AFRO CHUCKS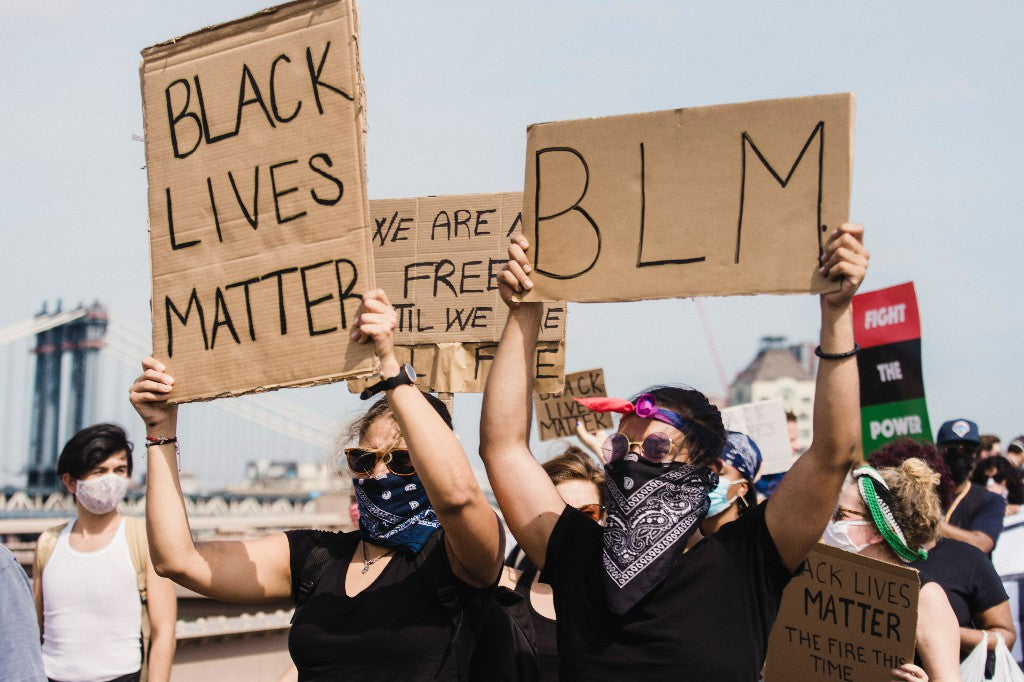 During the summer of 2020, following the murder of Geroge Floyd, the world saw an uprising. People of all different ethnicities and nationalities came together to call out police brutality and racial injustice that has plagued black people for far too long. You've made signs and protested, but what else can you do to support the Black Live Matter Movement? Our team at Afro Chucks put together a list of the top 7 things you can do to show your support for the Black Lives Matter Movement.
1.Fashion Messaging
Don't just walk it like you talk it, wear it like you talk it too. Rock a pair of "Obama Change" Afro
Chucks (https://afrochucks.com/products/obamachange) and a Black Lives Matter tee the next time you leave the house. People are reading the messages you wear, wherever you go. Be proud and promote the message.
2. Support Black-Owned Businesses
Before spending another $80 to get the free shipping at Fashion Nova check out
some black-owned brands and use your $80 to support them. Help stimulate the
black economy.
3. Educate Yourself
They didn't teach you enough about black history in grade school. Do a little digging to find reputable
sources about the Black Lives Matter Movement on the web. You can read articles, books, and even listen to interviews that will give you a true understanding of why the movement is necessary. Learn about the history, and the present in order to change the future.
4. Social Media
We've seen the black squares and we've seen the protests selfies, but social media messaging
doesn't stop there. Use your social platform as a tool to educate others on the Black Lives Matter
movement, engage in progressive conversation, and report those who decide to spread racism and
hate.
5. Donate
Put your money where your mouth is. Donate to the cause, nationally or locally. Whether it's the NAACP Legal Defense Fund (https://www.naacpldf.org/) or your local organization that helps educate young black children, give back. Stop buying $5 coffee this week. Donate that coffee money to the movement.
6. Sign a Petition
This move is free and doesn't take much time. Petitions grab the attention of lawmakers because they represent the voice of the people. Don't know where to start? Check these out (https://www.purewow.com/news/petitions-black-lives-matter)
7. Vote
Your vote is your voice, nationally and even more so locally. Educate yourself on who is running for office, not just in the White House but in your local election. Find out what seats are up for grabs, do your research on who is running for them. Use your right to vote to create a change.
Now go out and support the Movement!